---


<! ****************** TARGA FLORIO ***************************** >


TARGA FLORIO

Medio Circuito Madonie - Palermo (I), 6 May 1928.
5 laps x 108.0 km (67.1 mi) = 540.0 km (335.6 mi)
1100cc: 3 laps x 108.0 km (67.1 mi) = 324.0 km (201.3 mi)






Divo wins the Targa Florio, finishing ahead of Campari's Alfa Romeo

by Hans Etzrodt


At the 19th Targa Florio 36 cars arrived at the start of which half were a mix of various Bugattis, the remainder consisted of five Maseratis, three Alfa Romeos, one Steyr, plus the small cars of four Fiats, two Salmsons, two Camens and one San Giorgio. Drivers were however of greater importance at the Targa Florio to decide victory and this year's race was of huge interest due to the large number of great drivers who took part. The favorites were Chiron, Divo, Minoia, Materassi, Brilli Peri and Nuvolari in Bugattis, Campari in an Alfa Romeo, while Officine Alfieri Maserati was represented by Borzacchini and Ernesto Maserati. Chiron in one of the four works Bugattis led the first lap but when he lost much time, the astonishing Madame Junek in her own Bugatti took the lead on lap two, ahead of the elite of European top professionals. On lap three she was demoted to second place by the fast charging Campari in the 1500 factory Alfa Romeo who kept first place on lap four, while Junek still followed in second place. The outcome of the final lap was entirely uncertain before the exhausting race ended after more than seven hours. While other contenders ran into trouble, Divo in one of the 2300 works Bugatti was victorious, followed by Campari's 1500 works Alfa Romeo and Conelli's 1500 works Bugatti ahead of Chiron, Madame Junek and Minoia sixth, all in Bugattis. A total of 15 cars finished while 21 others retired without serious incidents.
The 19th Targa Florio and 11th Coppa Florio were named after their founder, Conte Vincenzo Florio. The 1928 Targa Florio replaced the French Grand Prix as the leading classical event of the year, although the Targa was staged as a formula libre event, splitting the cars into category I for cars up to 1100 cc, which only had to do three laps or 324 km, category II up to 1500 cc, category III up to 2000 cc, category IV up to 3000 cc and category V up to 5000 cc, all of which had to complete five laps of the 108 km circuit. The race counted towards the Italian Automobile Championship. The maximum time allowed was 8 hours 30 minutes for cars over 1100 cc and 6 hours 30 minutes for the cycle cars. The Driver and riding mechanic had to have a combined weight of no less than 120 kg. A driver racing solo had to carry 70 kg ballast. Refueling and wheel changes could be done anywhere along the circuit, while driver changes had to be done with a nominated reserve driver but only at the end of a lap and in the presence of a race official. The Reale Automobile Club d'Italia and Auto Club di Sicilia offered prize money totaling 430,000 lire. The first in the 1100 cc category collected 15,000 lire, the second 10,000, the third 5000 lire. The chances were the same for each remaining category, where the first one won 100,000 lire, the second 20,000, the third 10,000. Besides the monetary awards there were also several trophies, including the legendary Coppa Florio, which is addressed separately at the end of this report.
The race around the Medium Madonie Circuit totaled 540 km. In use since 1919, it included about 1400 corners per lap through the mountainous Madonie region, making the Targa Florio a race of over 7000 corners. The narrow circuit with its steep gradients was a true measure for both driver and machine. The start and finish took place at the Cerda train station just a few meters above sea level. The road led several miles up to Cerda village at 273 meters altitude. From here the course twisted uphill through Caltavuturo at 640 meters. From this village the tight, twisting circuit wound along the Madonie Mountains and turned back past a depot in the town of Polizzi, 917 meters above sea level. Next, tortuous hairpin bends followed, snaking downhill through the mountain village of Collesano at 500 meters and further on to Campofelice, just 50 meters above sea level. From there it was downhill to the seven km fast coastal straight where it was possible to use top gear and pass other cars. Then the circuit turned inland going back to the finish near the Cerda train station.
Entries and Practice:
A complete list is shown above of the 41 entries received by the promoter, twenty of which were Bugattis. Automobiles Ettore Bugatti was the favorite not only because they had won the Targa for the last three years but their cars were truly nimble and pure racecars. The team was managed by Meo Costantini, himself the winner of the 1925 and 1926 Targa Florio. L'AUTO reported on 5. May 1928, that the Bugatti factory entered five cars known for their exceptionally good road holding, which eased the life of their five official drivers Conelli, Minoia, Chiron, Brilli Peri and Divo. The latter was hired shortly before the race and acted as the replacement for Bordino who was killed during practice for the Alessandria Circuit race. Divo had raced here only once before and had little confidence for he had insufficient practice and felt handicapped.
At this point it is interesting to learn that before Albert Divo was asked by Meo Costantini to start at the Targa Florio that this position had been assigned to Tazio Nuvolari. At the Beginning of February, Nuvolari was planned to be part of the Bugatti factory team for the Targa Florio. Then - at the end of February Fiat announced that they would not take part in any of the 1928 races and therefore allowed their driver Pietro Bordino a one year vacation. Bordino was immediately grabbed by Bugatti to lead their team for the 1928 season. Bordino was expected to appear at the Mille Miglia, Alessandria and Targa Florio for the Bugatti factory. At the Mille Miglia Bugatti entered three specially prepared T43's for Bordino, Brilli Peri and Nuvolari. The three cars initially held very promising positions but soon ran into various and multiple problems. While Brilli Peri nursed his car home in sixth place, Nuvolari ended up 13th and Bordino 16th. Bordino went to Molsheim and picked up his Bugatti T35C in time for the Alessandria Circuit race which he was keen on winning. The weekend before the race he practiced with his new car at Alessandria where he crashed when a large Alsatian dog ran into his car, jamming the steering, causing his car to skid off the dirt road down a steep ravine into a tributary of the Tanaro River, killing both the driver and his mechanic, Pietro Lasagni.
René Dreyfus stated in My Two Lives that following Pietro Bordino's death, Meo Costantini, the Bugatti team manager, told Nuvolari, who at the time was considered as a future Bugatti team member for the upcoming Targa Florio, that he could not compete in the Alessandria race itself, even though Tazio had entered his own car. Bugatti management didn't want to take the risk of Nuvolari being hurt. Nuvolari who already had three Bugattis of his Scuderia entered, ignored Costantini's order, raced for the prize money at Alessandria and won. As a consequence for this disobedience the Bugatti team manager decided not to give Nuvolari the factory drive at the Targa Florio. So - that's the time when Meo Costantini employed Albert Divo, just 12 days before the Targa Florio. A quote by Dreyfus: "when he [Nuvolari] showed up at Termini Imerese to report to the Bugatti team, Costantini said no, you don't race for Bugatti. The team car was taken away from him. Nuvolari did compete in the Targa, but with his own Alessandria car; he fared not well at all."
Cesare De Agostini wrote in Nuvolari. The Legend Lives on: "He [Nuvolari] was to compete in the Targa Florio for the works Bugatti team, but he was late for practice. The team's motor sport director, Meo Costantini, telegrammed him saying it would be useless him travelling to Palermo, because he had already replaced the Mantuan. Tazio replied, with bitter and dry incisiveness, saying that Costantini had not replaced him, he had simply changed driver. "I'll still leave to compete in the Targa with my own car in the 2000 category to show him that he has made a mistake", he wrote to Varzi with fuming indignation. His independence would never be so arrogantly flaunted again."
Two lady drivers entered, Mrs. Elizabeth Junek (Eliska Junekova in her own country) from Prague in Czechoslovakia with a Bugatti 2300, the same type of car which she had raced here the year before when she learned the circuit extremely well after numerous training laps around the small Madonie circuit. Dreyfus commented about Elizabeth Junek: "Her tenacity and determination were remarkable. For this event, she travelled to Sicily with a governess and a car like the one with which she would compete, a full month before the race. She began slowly, one lap one day, two laps the next and so on - she must have put up thirty or forty laps in that car. She knew the course better than anybody. She really pounded her Bugatti; it was a very used car by race day, but she had thought ahead of course and the Bugatti team arrived with the new car she had ordered, a T35B painted black and yellow and arranged to have delivered to the course. She was ready with her plan. In the early laps of the race she started to scare the wits out of the other drivers - being beaten by a woman was unthinkable then - and she was up with the leaders until the final lap. What she hadn't considered in all her careful pre-race calculations and what she couldn't have foreseen, was that mechanical problems might interfere with her plan. When they did, she was forced to drop back. Still, she finished fifth - a terrific showing. Nobody who was in that Targa, ever forgot that formidable Lady."
The other lady was the German Countess Margot von Einsiedel in a 1500 cc supercharged Bugatti. Einsiedel was allied with the Swiss driver Huldreich Heusser in a 2300 Bugatti. Heusser had already been studying the Median Madonie circuit in December and January. Now, together with Count Caberto Conelli in a 1500 works Bugatti they were again practicing many days before the actual day when the circuit was closed on April 28, one week before the race. Another Swiss, Mario Lepori, also had a 2300 Bugatti, while last year's winner, Emilio Materassi, and Conte Gastone Brilli Peri entered 2000 cc Bugattis as did Tazio Nuvolari, his winning car from Alessandria.
Louis Chiron had talked René Dreyfus into entering the Targa, as an independent with a supercharged 1500 Bugatti. In Sicily he was coached by his friend Louis Chiron and "was adopted as a kind of mascot of the Bugatti team."
Besides Dreyfus there were nine other 1500 Bugatti entered of which three were not supercharged, the ones of Giuseppe Inglese, Vincenzo Verso and Giovanni Scianna. The supercharged 1500s were driven by Cleto Nenzioni, Gioacchino Cocuzza, Pietro di Villarosa unsupercharged T37, Caberto Conelli and Ferdinando Minoia, the latter two driving for the factory.
Alfa Romeo entered two cars under its official name of SA Italiana Ing. Nicola Romeo, the new supercharged 6C-1500MMS Mille Miglia winning car plus a second car now also supercharged. These were stripped sports cars without rear bodywork, revealing a cylindrical exposed fuel tank and only one spare wheel on the back to save weight while the cockpit was now open, with two bucket seats. They were to be driven by Giuseppe Campari and Attilio Marinoni, who was chief test driver at the Alfa Romeo works. Both were driving alone, while the mechanic's seat was occupied with a spare oil tank and batteries. Alfa Romeo had several small tire stations placed around the circuit. Independent Amedeo Sillitti drove an older 3-Liter formula Alfa Romeo RL.
Officine Alfieri Maserati was the third works team, entering two supercharged 8-cylinder cars, one type 26 1500 cc for Baconin Borzacchini and one type 26B 2000 cc for Ernesto Maserati. Independent type 26 Maseratis were entered by Luigi Fagioli and Salvatore Marano while Diego de Sterlich drove a type 26B. The last three drivers certainly received some sort of factory support.
The ten cycle car entries were made up of 4 Fiats for Zanelli, Vigo, Riccioli and Rallo. For the first time there appeared two attractive Camens, built in Naples by the Esposito brothers with Sirignano money. They had a 1036 cc, V-4 supercharged two-stroke engine and independent front suspension. Only two cars were made in 1927/28, driven by Prince Francesco di Sirignano and Guglielmo Esposito and were quite fast over short distances. The three Salmsons were driven by Casano, Biondetti and a brother of Luigi Fagioli, named Erminio, who was supposed to drive the newly available Salmson of his brother Luigi, who now drove a Maserati. There was a single San Giorgio entered by Giorgio Ciolino. This was actually a Fiat 509 Special, very neatly done by Ciolino in Catania.
The circuit was closed one week before the race. So, various teams were practicing with the greatest care and persistence. Not only had the cars to be prepared, but the drivers also had to study and learn the course with its numerous turns. During early practice Villarosa turned over his 1500 Bugatti but escaped unhurt.
Race:
In the first hours of Sunday morning an enormous pilgrimage of local enthusiasts arrived by train, car and on foot. They came to take possession of the best viewpoints around the entire circuit before these places were overcrowded. The race was well organized, and the spectators were informed of the latest developments through loudspeakers. The morning was beautiful with a cloudless blue sky. From 41 entries, only 36 cars appeared at the Cerda start. The following cars, that didn't take part, were Cocuza (Bugatti 1500), Vittoria (Maserati 1500), Pastore (Bugatti 2000), Enrico Fagioli (Salmson) and one Alfa Romeo.
The individual start began at 8:00 AM in order of the race numbers at intervals of two minutes because of the dust from the dirt roads. The 1500 cc class was released first, followed by the 2000 cc category, 3000 cc and up to 5000 cc. The tail was formed by the 1100 cc cars. Solo drive was allowed but almost every driver carried a riding mechanic on board. However, the cars were not necessarily released at 2-minute intervals. For instance Dreyfus left four minutes after Fagioli. Starting times were determined beforehand according to the race numbers and if cars did not appear at the start (e.g. #10), then the car #12 was held to its predetermined time of departure. Exactly at 8:00 the timekeeper Baron Tasca released the first car, Inglese's number 2 Bugatti, next Nenzioni's number 4 Bugatti followed at 8:02. Each driver was sent away with cheers by the enthusiastic crowd. The last car was started at 9:20 and 14 minutes later the first car appeared from its first lap.

8:00
2
Inglese
Bugatti
8:02
4
Nenzioni
Bugatti
8:04
6
Verso
Bugatti
8:06
8
Fagioli L.
Maserati
#10 Cocuzza (Bugatti) DNA
8:10
12
Dreyfus
Bugatti
8:12
14
Villarosa
Bugatti
8:14
16
Campari
Alfa Romeo
#18Vittoria (Maserati) DNA
8:18
20
Marano
Maserati
8:20
22
Einsiedel
Bugatti
8:22
24
Conelli
Bugatti
8:24
26
Scianna
Bugatti
#28 X (Alfa Romeo) DNA
8:28
30
Marinoni
Alfa Romeo
8:30
32
Minoia
Bugatti
Last of the 1500 cc cars started
8:32
34
Borzacchini
Maserati
8:34
36
Materassi
Bugatti
8:36
38
Maserati E.
Maserati
8:38
40
Chiron
Bugatti
8:40
42
Foresti
Bugatti
#44 Pastore (Bugatti) DNA
8:44
46
Nuvolari
Bugatti
8:46
48
de Sterlich
Maserati
8:48
50
Brilli Peri
Bugatti
Last of the 2000 cc cars started
8:50
52
Lepori
Bugatti
8:52
54
Heusser
Bugatti
8:54
56
Divo
Bugatti
8:56
58
Junek
Bugatti
Last of the 3000 cc cars started
8:58
60
Candrilli
Steyr
9:00
62
Sillitti
Alfa Romeo
9:02
64
Zanelli
Fiat
First of the 1100 cc cars started
9:04
66
Vigo
Fiat
9:06
68
Sirignano
Camen
9:08
70
Riccioli
Fiat
9:10
72
Esposito
Camen
9:12
74
Casano
Salmson
9:14
76
Biondetti
Salmson
9:16
78
Rallo
Fiat
#80 E. Fagioli (Salmson) DNA
9:20
82
Ciolino
San Giorgio
Lap 1:
As previously mentioned, the first car appeared 14 minutes after the last starter. It was the very fast driven little Maserati of Fagioli, who had passed on the road the three Bugatti that had started ahead of him. Campari in the red Alfa Romeo appeared next, followed by Dreyfus in the blue Bugatti. To provide a clear understanding of the order, the times given in this report reflect the classification by lap times, not in the order in which they crossed the finish line. Thus, it was not Fagioli's Maserati in first place, but Chiron who was leading the pack in 1h26m29s. He was 11 seconds ahead of the 1500 Alfa Romeo, driven solo, very brilliantly by the bulky Campari. Divo's large 2300 Bugatti was third, only 16 seconds behind the leader, and he was followed by Madame Junek only 31 seconds behind, a time which left most everyone open-mouthed.
Inglese and Nenzioni who finished the first lap decided to not proceed and retired. Verso was so tired that he withdrew from the race after completing the first lap. Brilli Peri had been first in Polizzi but thereafter left the road and arrived at the grandstand with a broken rear axle support and had to retire.
In the cyclecar group Riccioli (Fiat) held first place in 1h40m31s, while Vigo and Zanelli, both in Fiats, retired, the latter after he passed through Polizzi. Esposito in the Camen retired shortly after the start with a clutch problem and returned walking back to the grandstand. Casano (Salmson), who did not appear at the finish for a very long time, completed his first lap in 3h25m15.0s, arriving on three wheels. Biondetti in the other Salmson broke a stub axle and did not continue. After the first lap retirements of 9 cars, only 27 proceeded on to the second lap. At the end of lap one the order was as follows:
1.
Chiron (Bugatti)
1h26m29.0s
2.
Campari (Alfa Romeo)
1h26m40.4s
3.
Divo (Bugatti)
1h26m45.4s
4.
Junek (Bugatti)
1h27m02.6s
5.
Nuvolari (Bugatti)
1h27m32.2s
6.
Conelli (Bugatti)
1h27m48.8s
7.
Fagioli L. (Bugatti)
1h28m04.6s
8.
Materassi (Bugatti)
1h28m23.6s
9.
Borzacchini (Maserati)
1h28m51.6s
10.
Minoia (Bugatti)
1h30m33.0s
11.
Maserati E. (Maserati)
1h31m39.2s
12.
Dreyfus (Bugatti)
1h32m43.6s
13.
Ms. Einsiedel (Bugatti)
1h32m49.0s
14.
Heusser (Bugatti)
1h33m20.8s
15.
Marinoni (Alfa Romeo)
1h33m39.0s
16.
Lepori (Bugatti)
1h35m05.0s
17.
Foresti (Bugatti)
1h35m27.2s
18.
Villarosa (Bugatti)
1h40m11.6s
19.
Riccioli (Fiat)
1h40m31.6s
20.
Biondetti (Salmson)
1h41m08.4s
21.
Scianna (Bugatti)
1h41m17.4s
22.
Marano (Maserati)
1h42m28.6s
23.
Nenzioni (Bugatti)
1h44m19.4s
24.
Candrilli (Steyr)
1h47m41.0s
25.
De Sterlich (Maserati)
1h49m38.0s
26.
Sirignano (Camen)
1h50m45.0s
27.
Verso (Bugatti)
1h50m53.0s
28.
Inglese (Bugatti)
1h53m12.8s
29.
Sillitti (Alfa Romeo)
1h54m37.0s
30.
Rallo (Fiat)
1h57m41.0s
31.
Brilli Peri (Bugatti)
2h02m40.0s
32.
Ciolino (San Giorgio)
2h03m50.0s
33.
Casano (Salmson)
3h25m15.0s
- did not start lap 2

Lap 2:
At the end of lap two, the order had changed dramatically. Madame Junek, who had slowed her pace just a little bit, passed the finish at high speed, while Divo, who had started one place ahead of her, had stopped at his pit, but carried on as soon as she approached the finish. Since Junek had started 2 minutes after Divo, she became the new leader in time. She was just 39 seconds behind Divo on the road. In the classification Campari had passed Divo, while Conelli was in fourth position. Junek had actually passed Chiron, Divo and Campari who had slowed their pace on the second lap; Junek's time was too much even for the aggressive Campari. She was 20 seconds ahead of Campari's red Alfa Romeo and Divo's light blue Bugatti in third place. What a feat! And that by a woman! This was a sensation of no precedence. The little plump Ms. Junek was leading by pure skill on the most difficult circuit at that time, ahead of the greatest established professional race drivers, Campari, Divo, Conelli, Materassi, Chiron and Minoia.
Chiron had lost not only his lead but actually 4½ minutes, dropping to sixth place! Supposedly he lost the car in a sandy place of the course and ended up against a small wall. Another version referred to time loss by a tire defect. Materassi slightly lost time for which no explanation was given. While it was reported by other drivers that on lap two Nuvolari had left the road without coming to any harm, others explained that he retired due to a defective engine and later arriving drivers reported that his car was seen overturned at Campofelice. Eventually it was agreed that it was a broken piston that caused Nuvolari's demise. The Count di Villarosa had lost time with a broken wheel but then retired at the pits with a broken valve spring. He also had a burn on his bandaged leg, caused by the gearbox. So, with Nuvolari retired, Ciolino (San Giorgio), Marano (Maserati) and Sillitti (Alfa Romeo) abandoning at the pits after the second lap, the field was reduced to 23 cars heading into lap three in the following order:
1.
Junek (Bugatti)
2h54m31.4s
2.
Campari (Alfa Romeo)
2h54m51.2s
3.
Divo (Bugatti)
2h55m10.0s
4.
Conelli (Bugatti)
2h55m48.6s
5.
Materassi (Bugatti)
2h57m21.2s
6.
Chiron (Bugatti)
2h59m02.0s
7.
Fagioli L. (Bugatti)
3h01m05.6s
8.
Borzacchini (Maserati)
3h01m13.0s
9.
Minoia (Bugatti)
3h02m32.0s
10.
Maserati E. (Maserati)
3h04m57.2s
11.
Dreyfus (Bugatti)
3h05m18.0s
12.
Marinoni (Alfa Romeo)
3h08m42.0s
13.
Lepori (Bugatti)
3h09m05.0s
14.
Einsiedel (Bugatti)
3h09m22.2s
15.
Heusser (Bugatti)
3h09m54.2s
16.
Foresti (Bugatti)
3h18m35.4s
17.
Scianna (Bugatti)
3h21m16.6s
18.
Riccioli (Fiat)
3h21m48.6s
19.
Villarosa (Bugatti)
3h26m05.0s
20.
Candrilli (Steyr)
3h34m07.2s
21.
De Sterlich (Maserati)
3h34m09.0s
22.
Sirignano (Camen)
3h42m57.2s
23.
Rallo (Fiat)
3h54m48.0s
24.
Marano (Maserati)
4h00m56.0s
- did not start lap 3
25.
Sillitti (Alfa Romeo)
4h45m27.0s
- did not start lap 3
26.
Ciolino (San Giorgio)
4h49m43.0s
- did not start lap 3

Lap 3:
Campari had turned a fantastical third lap in murderous tempo which brought him to the top. With his time of 4h25m32s, he was leading Madame Junek by 2m15s, Conelli by 2m58s, Divo by 3m21s and Chiron by 5m16s. Campari was the seventh starter, 40 minutes ahead of Divo and was therefore at a great disadvantage not knowing about the drivers behind him, neither Divo's pace nor that of Junek or Conelli. He only learned about their position when stopping at a depot. Therefore he drove like a man possessed, described graphically by W.F. Bradley in The Autocar "A swarthy Italian of gladiator-like build, Campari recalls Lancia of twenty years ago. Driver and car appear as one." And - "he employed every ounce of energy his powerful body possessed and made use of every inch of speed his little Alfa Romeo could provide, in the hope that the bigger cars would not beat him at the end." While Divo lost third place to Conelli, Chiron picked up speed and passed Materassi. Despite several wheel changes Heusser was able to move ahead of Lepori.
It was exciting to watch the battle between Divo, the supreme professional race driver with several great victories to his credit and Elizabeth Junek, the young lady amateur driver from Czechoslovakia, who followed him closely. At the beginning of lap 3, she was just 39 seconds behind Divo on the road. He could see her yellow and black Bugatti in his rear view mirror but had to use all his skill to shake her off. He chipped away at her lead about one second over every 5 km driven. At the end of lap three, after 108 km, Divo had increased the distance to her on the road to more than one minute, yet in the classification he was still over 54 seconds behind her. W.F. Bradley in The Autocar reported, "Still more thrilling was the struggle between Madame Junek and Divo. For two hundred and seventy miles [435 km] there was never more than a mile between the two cars and for three-quarters of the distance one was right on the heels of the other."
23 cars had started lap three and at the end of it four more drivers abandoned. Prince de Sirignano (Camen), who had been replaced by Esposito after the second lap, Candrilli (Steyr), Villarosa (Bugatti) and Borzacchini (Maserati) retired. .At the beginning of lap four, Materassi had to end his race at the grandstands with a seized engine, caused by a lubrication problem. In the small car category up to 1100 cc only Riccioli ahead of Rallo in Fiats completed the third lap, their last after 324 km. Thus, the field was reduced to 16 cars after three laps. The order after three laps was as follows:
1.
Campari (Alfa Romeo)
4h23m17.4s
2.
Junek (Bugatti)
4h25m32.2s
3.
Conelli (Bugatti)
4h26m15.0s
4.
Divo (Bugatti)
4h26m38.4s
5.
Chiron (Bugatti)
4h28m33.6s
6.
Materassi (Bugatti)
4h31m39.4s
- did not start lap 4
7.
Fagioli L. (Bugatti)
4h34m17.0s
8.
Minoia(Bugatti)
4h34m59.0s
9.
Heusser (Bugatti)
4h38m21.2s
10.
Dreyfus (Bugatti)
4h41m41.6s
11.
Maserati E. (Maserati)
4h44m37.6s
12.
Lepori (Bugatti)
4h46m26.0s
13.
Marinoni (Alfa Romeo)
4h46m56.2s
14.
Foresti (Bugatti)
4h53m35.0s
15.
Einsiedel (Bugatti)
4h53m39.0s
16.
Scianna (Bugatti)
5h05m53.4s
17.
Riccioli (Fiat)
5h15m23.2s
- did not start lap 4
18.
De Sterlich (Maserati)
5h15m56.2s
19.
Rallo (Fiat)
5h58m35.8s
- did not start lap 4
20.
Borzacchini (Maserati)
7h09m22.6s
- did not start lap 4

Lap 4:
Campari had a puncture shortly after Campofelice which most likely caused him to lose the race for he drove about 11 km as fast as possible on a rim along the straight stretch along the coast to have it changed at the grandstands. It was the one disadvantage of the works Alfas since they carried only one spare wheel to save weight. He could have changed the wheel for the spare, but he probably felt that he would lose less time by driving the 11 km to the pits to get a new wheel there. But despite his problem, Campari remained in the lead but lost it thereafter due to more tire failures before the race ended. Madame Junek still held second place and had moved closer to Campari, now only one minute behind him, although she had to change tires and refuel at the Polizzi depot. Divo had by now come closer and was just 11 seconds behind Junek. Conelli followed just 17 seconds behind Divo. So the winner had to come out of the pool of these four drivers, amongst them the astonishing woman from Czechoslovakia. Heusser had encountered further tire failures and tried to compensate for this handicap with virtuous ('flat-out'?) driving but to no avail. Next the oil tank sprung a leak on his Bugatti, so that he had to retire at the grandstands after lap four, when the field was down to 15 cars as they entered the last lap. After four laps the order was as follows:
1.
Campari (Alfa Romeo)
5h53m03.6s
2.
Junek (Bugatti)
5h54m02.0s
3.
Divo (Bugatti)
5h54m14.0s
4.
Conelli (Bugati)
5h55m31.4s
5.
Chiron (Bugatti)
5h59m25.8s
6.
Minoia(Bugatti)
6h06m05.0s
7.
Fagioli L. (Bugatti)
6h09m20.2s
8.
Dreyfus (Bugatti)
6h18m10.8s
9.
Lepori (Bugatti)
6h20m33.6s
10.
Marinoni (Alfa Romeo)
6h22m34.2s
11.
Heusser (Bugatti)
6h29m34.6s
- did not start lap 5
12.
Einsiedel (Bugatti)
6h29m46.0s
13.
Maserati E. (Maserati)
6h31m45.4s
14.
Foresti (Bugatti)
6h32m56.4s
15.
De Sterlich (Maserati)
6h55m24.4s
16.
Scianna (Bugatti)
7h12m49.0s

Lap 5:
Campari in his red Alfa Romeo was the first to finish the race and received thundering applause, all believing that he was the overall winner; he was filmed and celebrated. Then there was the agonizing wait for the other three rivals. Campari had started 40 minutes ahead of Divo and 42 ahead of Junek. In the meantime it became known that Conelli was near Campari's time and his arrival was expected with great suspense. The cannon-shot sounded and Count Conelli appeared at tearing speed, so that he could only come to a halt past the grandstands, but his noble effort was not sufficient. Campari was 17 seconds ahead of him. The wait continued for the two mighty rivals who remained unaccounted for: Divo and Junek. Surprises could be expected from both due to their knowledge of the circuit and their good times up to now. The possibility was even pondered that Mrs. Junek could still win, if she drove an especially fast lap. While these thoughts were discussed in the grandstands, the loudspeakers announced a good advantage of Divo over Campari. At Polizzi he was half a minute ahead of Campari and at Collesano a full minute. The Station in Polizzi announced that Mrs. Junek had passed through at high speed. The last straight stretch up to the grandstands increased Divo's advantage, who reached the finish 1m36s ahead of Campari. Divo was not received with great applause from the grandstands. In the meanwhile it was calculated that there was a chance for Madame Junek if she arrived in less than two minutes. But it was not to be since a tire failure and loss of coolant had impeded her progress on the way. The water pump had caused trouble, the engine coolant began to boil and the mechanic went to fetch water to top up the radiator. Her delay enabled Conelli and Chiron to move forward to third and fourth places. Mrs. Junek eventually reached the grandstands but drove carefully, nursing a sick car and finished in fifth place almost nine minutes after the victorious Divo.
The experienced Minoia arrived in sixth position. His little Bugatti had hit a retaining wall where he slightly bent the axle, which slowed his pace. Fagioli in the little Maserati finished seventh with supercharger trouble. Dreyfus completed the five laps to end up in eighth place. Lepori followed in ninth position ahead of Foresti who was slowed down by tire problems but was able to move ahead of Ernesto Maserati, who encountered engine trouble and limped to the finish in eleventh place. The second woman, the German Countess Einsiedel had survived three tire punctures and finished in twelfth and last place, just over one hour behind. While Divo continued to improve his pace on the last lap, Scianna (Bugatti), and Marinoni (Alfa Romeo) abandoned. De Sterlich in a larger Maserati exceeded the maximum allowable time of 8h30m and according to the rules was not classified as the thirteenth finisher, as published in some reports. Chiron had finished the five laps in fourth place and blasted past the grandstands, erroneously carrying on driving. When he reached the mountain depot at Polizzi where the mechanics had started to leave, he realized that the race was over. After completing the additional 108 km lap, he declared to Vincenzo Florio that the end of a race is normally shown by a flag. Whereupon Vincenzo Florio responded, "that was now the nineteenth Targa Florio that I have organized but I have not seen a race driver, who did not have enough after 5 laps."
Results
Pos.
No.
Driver
Entrant
Car
Type
Engine
Laps
Time/Status
Diff

---

1.
56
Albert Divo
Automobiles Ettore Bugatti
Bugatti
T35B
2.3
S-8
5
7h20m56.6s
2.
16
Giuseppe Campari
SA Ital. Ing. Nicola Romeo
Alfa Romeo
6C-1500MMS
1.5
S-6
5
7h22m33.6s
+ 1m37.0s.
3.
24
Caberto Conelli
Automobiles Ettore Bugatti
Bugatti
T37A
1.5
S-4
5
7h22m50.0s
+ 1m53.4s
4.
40
Louis Chiron
Automobiles Ettore Bugatti
Bugatti
T35C
2.0
S-8
5
7h27m22.4s
+ 6m26.1s
5.
58
Elizabeth Junek
E. Junek
Bugatti
T35B
2.3
S-8
5
7h29m40.2s
+ 8m43.6s
6.
32
Ferdinando Minoia
Automobiles Ettore Bugatti
Bugatti
T37A
1.5
S-4
5
7h40m21.6s
+ 19m25.0s
7.
8
Luigi Fagioli
Luigi Fagioli
Maserati
26
1.5
S-8
5
7h43m25.0s
+ 22m28.4s
8.
12
René Dreyfus
R. Dreyfus
Bugatti
T37A
1.5
S-4
5
7h53m53.6s
+ 32m57.0s
9.
52
Mario Lepori
M. Lepori
Bugatti
T35B
2.3
S-8
5
7h54m05.0s
+ 33m08.4s
10.
42
Giulio Foresti
G. Foresti
Bugatti
T35C
2.0
S-8
5
8h09m39.0s
+ 48m42.4s
11.
38
Ernesto Maserati
Officine Alfieri Maserati
Maserati
26B
2.0
S-8
5
8h21m12.4s
+ 1h00m15.8s
12.
22
Margot Einsiedel
Countess von Einsiedel
Bugatti
T37A
1.5
S-4
5
8h21m25.6s
+ 1h00m29.0s
DNC
48
Diego de Sterlich
Diego de Sterlich
Maserati
26B MM
2.0
S-8
5
8h35m27.0s - exceed time limit
DNF
30
Attilio Marinoni
SA Ital.Ing. Nicola Romeo
Alfa Romeo
6C-1500MMS
1.5
S-6
4
retired
DNF
26
Giovanni Scianna
G. Scianna
Bugatti
T37
1.5
S-4
4
retired
DNF
54
Huldreich Heusser
H. Heusser
Bugatti
T35B
2.3
S-8
4
oil tank
DNF
36
Emilio Materassi
Scuderia Materassi
Bugatti
T35C
2.0
S-8
3
seized engine
DNF
34
Baconin Borzacchini
Officine Alfieri Maserati
Maserati
26B
2.0
S-8
3
retired
DNF
60
Saverio Candrilli
S. Candrilli
Steyr
VI
4.4
S-6
2
retired
DNF
14
Pietro di Villarosa
Conte di Villarosa
Bugatti
T37
1.5
S-4
2
broken valve spring
DNF
62
Amedeo Sillitti
A. Sillitti
Alfa Romeo
RL
3.0
S-6
2
retired
DNF
20
Salvatore Marano
S. Marano
Maserati
26
1.5
S-8
2
retired
DNF
46
Tazio Nuvolari
Scuderia Nuvolari
Bugatti
T35C
2.0
S-8
1
piston
DNF
4
Cleto Nenzioni
C. Nenzioni
Bugatti
T37A
1.5
S-4
1
retired
DNF
6
Vincenzo Verso
C. Verso
Bugatti
T37
1.5
S-4
1
retired
DNF
2
Giuseppe Inglese
G. Inglese
Bugatti
T37
1.5
S-4
1
retired
DNF
50
Gastone Brilli Peri
Automobiles Ettore Bugatti
Bugatti
T35C
2.0
S-8
1
rear axle support
Fastest lap: Louis Chiron (Bugatti) on lap 1 in 1h26m29s = 74.9 km/h (46.6 mph).
Winner's medium speed 3000 cc (Divo, Bugatti): 73.5 km/h (45.7 mph).
Winner's medium speed 2000 cc (Chiron, Alfa Romeo): 72.4 km/h (45.0 mph).
Winner's medium speed 1500 cc (Campari, Alfa Romeo): 73.2 km/h (45.5 mph).
Weather: dry, sunny and warm.
Results of 1100 cc class
In retrospect:
While researching for this report we encountered quite a few minor differences in the individual lap times and final classification times. We believe that we have selected the correct ones for this report.

This table shows individual lap times of the five drivers who fought for victory.
Lap
Divo
Campari
Conelli
Chiron
Junek
I.
1h26m45s
1h26m40s
1h27m48s
1h26m29s
1h27m02s
II.
1h28m25s
1h28m11s
1h28m00s
1h32m33s
1h27m29s
III.
1h31m28s
1h28m26s
1h30m27s
1h29m31s
1h31m01s
IV.
1h27m36s
1h29m46s
1h29m16s
1h30m52s
1h28m31s
V.
1h26m42s
1h29m30s
1h27m19s
1h27m57s
1h35m37s

---

7h20m56s
7h22m33s
7h22m50s
7h27m22s
7h29m40s


The 11th Coppa Florio on May 6, 1928, was run concurrently with the 19th Targa Florio over the same 540 km distance. The results are therefore the same for the 12 finishers of 1500 cc and over. Bugatti won the trophy in 1926 and 1928. They would have to win a third time to keep the trophy.
Giro di Sicilia on May 8 and 9, 1928, was organized for the fourth time by the Sicilian AC. It was organized as a touring car race over a total distance of 1038 km, part of which was 108 km of one lap around the small Madonie circuit. The remaining route went over Messina, Catania, Siracusa, Ragusa, Agrigento, Trapani and ended in Palermo. The cars were divided according to their engine size into seven classes. Prizes consisted of cups, medals and cash. The absolute winner received the trophy of the Sicilian AC and 20,000 lire. For each category three prizes were offered, where the winner received a gold medal and 6,000 lire. The tour was won by Costantino Magistri (Alfa Romeo 1500) in16h29m10.4s at 63.281 km/h, ahead of Floreale (Bianchi 20) and Mocciaro (Auburn).
---
Primary sources researched for this article:
Allgemeine Automobil-Zeitung, Berlin
Allgemeine Automobil-Zeitung, Wien
AUTOMOBIL-MOTORSPORT, Budapest
AUTOMOBIL-REVUE, Bern
Automobil-Welt, Berlin
Europa Motor, Wien
LA STAMPA, Torino
L'AUTO, Paris
LO SPORT FASCISTA, Milano
MOTOR, Berlin
Motor Sport, London
MOTOR und SPORT, Pössneck
Omnia, Paris
Rapiditas, Palermo
The Autocar, London
Tutti gli Sports, Napoli
Special thanks to:
Adam Ferrington
Alessandro Silva
Hugo Boecker

---

<! ****************** ALGERIAN GRAND PRIX ***************************** >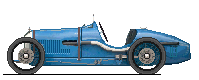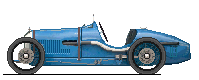 GRAND PRIX d'ALGER

Staouéli Circuit, Alger (F), 6 May 1928.
50 laps x 7.2 km (4.47 mi) = 360.0 km (223.7 mi)






Lehoux wins Algerian Grand Prix with his Bugatti

by Hans Etzrodt


Only 11 cars appeared at the start of the Algerian Grand Prix over 50 laps of the Staouéli circuit. The local hero Lehoux led the race in his Bugatti from the start until lap seven. On the third lap heavy rain came down and the slippery circuit caused Masse (Salmson) and Bucciali (Buc) to crash. When Lehoux pitted on lap seven, Meyer (Bugatti) took the lead. The three Amilcars of Jaquin, Cloître and Dupont held a race long battle. Meyer retired on lap 37, when Lehoux retook the lead. After 50 laps Lehoux finished several laps ahead of Cloître, Dupont and Jacquin. The Bugatti drivers Drouet and Mme Peltzer retired as did Clairac (Derby) and Seyfried (Salmson).
Algeria in 1928 had been an important colony of France for almost 100 years. The Commission Sportive of l'Automobile-Club d'Alger under its president M. Fernand Tracol organized the first edition of the Grand Prix d'Algerie. It took place on the 7.2 km triangular dirt road circuit at the town of Staouéli, which was situated several kilometers west of Algiers. Entries were divided into two categories, up to 1100 cc and over 1100 cc. All cars had to complete 50 laps bringing the total distance to 360 km. A Touring Car Grand Prix was held on Saturday, while the Grand Prix for racecars took place on Sunday afternoon preceded by a motorcycle race in the morning.
Entries:
Marcel Lehoux was the best-known driver with a s/c 2000 cc Bugatti. He ran an auto, truck and tractor spare parts trading company located at 13-15, Rue Auber in Algiers. He had driven a 3.4-liter Lorraine-Dietrich in Saturday's sports car race. Mme Marguerite Peltzer raced a 1500 Bugatti. She had also raced Saturday but with a 3-Liter Georges Irat. The other two drivers with 2-Liter Bugattis were Meyer and Drouet. Emile Dupont in a s/c 6-cylider Amilcar had raced a similar sports car on Saturday. Guy Cloître and Jaquin also drove supercharged C6 Amilcars to complete the team's entries. The drivers Marcellin and Gamonet were considered as Amilcar drivers in a race preview but did not race. Fernand Seyfried and Robert Masse raced Salmsons while Clairac arrived with an 1100 Derby. Paul Bucciali raced a 6-cylinder 1500 Buc. . Simon Davis explained that according to Christian Huet's 'Bucciali' book, the car was known as the Buc-Guyot. It was effectively a 1.5 litre supercharged Guyot with Bucciali badges, enabling the Bucciali brothers to use the administrative papers for their B6-C24 racing car. Huet also explained that the team's supply of spare tires was inadvertently left at Marseille docks. By the time they realized the error in Algeria it was too late to sail back and fetch them. Thus, the car had to use the rather bald set it was fitted with, which might help explain the crash during the race during heavy rain.
The Grand Prix de Tourisme
was held on Saturday over 40 laps, a distance of 288 km. The 2:15 PM start comprised Lehoux (3.5-L Lorraine-Dietrich), Emile Dupont (1.1-L Amilcar), Chauvin (1.1-L Amilcar), Duchène Marullaz (1.1-L Salmson), Boyriven from Algiers (3.0-L Oméga-Six), Labre (Citroën), Plat (1.5-L Mathis), P. Bissonnet (1.5-L Bugatti), Peltzer (3.0-L Georges Irat), Sagnier (3.0-L Cottin-Desgouttes), Mme Flameng and Roulaud (1.1-L BNC). Non-starters were N. Sors (1.0-L Morgan), Clairac (1.1-L Derby) and Drouet (2.0-L Bugatti).
Only six of the 12 starters finished the race with Achille Boyriven (Oméga-Six) first in 3h17m30.4s at 87.716 km/h average speed followed by P. Bissonet in 3h27m21s at 83.522 km/h, Duchène Marullaz (Salmson) in 3h41m58.4s, Chauvin (Amilcar) 3h48m34.4s, Emile Dupont (Amilcar) in 3h57m37.6s and sixth Plat (Mathis) in 4h07m.
Race:
The promoters had made provision for twenty-thousand people to attend the race on Sunday, including the Governor and other important government officials. At 1:25 PM eleven cars lined up in front of the grandstand in order of their engine size. The engines were started and the drivers at the wheel waited for the starting signal. More than 1,000 horsepower were revving, eager to begin their race. The moment was really impressive. The first three rows of the starting grid could be identified with help from photographs.

12
Meyer
Bugatti



1
Lehoux
Bugatti



21
Bucciali
Buc



13
Drouet
Bugatti




?
?



25
Peltzer
Bugatti



Rest of grid unknown
The flag fell, the 11 cars started furiously and the race had begun. The Lehoux-Meyer duel loomed and the public was anxiously anticipating which driver would be the first to reach the sharp corner of the Bridja Turn just before the finish. It was Lehoux who completed the first lap in 3m42s at 116.900 km/h average speed. He was chased by Meyer who was already 17 seconds behind while the other competitors passed the finish in the following order:
| | | | |
| --- | --- | --- | --- |
| | 1. | Lehoux (Bugatti) | 3m42.2s |
| | 2. | Meyer (Bugatti) | 3m59.8s |
| | 3. | Drouet (Bugatti) | 4m18.8s |
| | 4. | Bucciali (Buc) | 4m32.2s |
| | 5. | Jacquin (Amilcar) | 4m34.6s |
| | 6. | Dupont (Amilcar) | 3m36.4s |
| | 7. | Masse (Salmson) | 4m43.2s |
| | 8. | Seyfried (Salmson) | 4m43.6s |
| | 9. | Cloître (Amilcar) | 4m44.0s |
| | 10. | Mme Peltzer (Bugatti) | 5m25.8s |
| | 11. | Clairac (Derby) | 5m56.8s |

The second lap was completed at an impressive pace with Lehoux still in the lead, while Bucciali fell from fourth place back to 10th and Jacquin now found himself in fourth place. By the third lap, rain started to come down heavily and the coast road became awfully slippery. On the 4th lap after leaving the Bridja Turn Masse in his Salmson made a tremendous lurch, just before the lodge and spun into a telegraph pole ending his race. The driver recovered without a scratch, but the same could not be said for the accident of Bucciali in the village of Staouéli. His Buc slipped, he was unable to recover, the car was out of control and went straight into the fence where it turned completely over, injuring a spectator, who was immediately taken away by the ambulance of doctor Pieri. Bucciali with his mechanic were also taken to Algiers' hospital. Bucciali had only bruises while his mechanic had a fractured skull, but his condition was not life threatening. The medical service of doctor Pieri was very well organized and worked perfectly. The pace of the race had slowed immediately due to the enduring rain. Lehoux still held the lead on lap seven when he stopped for a long time at his pit, delighted to put on his rain mask to cover his face. Lehoux had been leading Meyer, but after his pit stop, Lehoux was now four and a half minutes behind. That seems an awfully long time just to put on a mask, thus something else might have received attention. After 10 laps the cars passed the finish in the following order:
| | | | |
| --- | --- | --- | --- |
| | 1. | Meyer (Bugatti) | 43m20.0s |
| | 2. | Lehoux (Bugatti) | 47m52.0s |
| | 3. | Jacquin (Amilcar) | 48m46.2s |
| | 4. | Dupont (Amilcar) | 49m35.0s |
| | 5. | Cloître (Amilcar) | 49m34.6s |
| | 6. | Drouet (Bugatti) | 53m48.4s |
| | 7. | Seyfried (Salmson) | 55m04.8s |
| | 8. | Clairac (Derby) | 1h06m28.8s |
| | 9. | Mme Peltzer (Bugatti) | 1h16m53.2s |

The rain came down in a deluge and the cars' wheels raised sprays of water, while continuing the thrilling race. Drivers wondered who could keep their cars on the slippery roads of the Staouéli circuit. Seyfried stopped at the pits while Drouet in his Bugatti passed into third place, but Drouet stopped at his pit on lap 13 and retired his Bugatti having sheared the coupling bolts of his clutch. Meyer was still leading, but Lehoux drove fast trying to catch up. The three Amilcars had a great race and followed close to each other. On lap 18, Clairac arrived at the pits with a dead engine. The mechanic opened the hood to examine the engine that was dry but it refused to restart, so Clairac retired. On lap 20 Seyfried stopped for the second time when the cars passed the finish in the following order:
| | | | |
| --- | --- | --- | --- |
| | 1. | Meyer (Bugatti) | 1h34m51.0s |
| | 2. | Lehoux (Bugatti) | 1h38m26.2s |
| | 3. | Dupont (Amilcar) | 1h40m49.0s |
| | 4. | Jacquin (Amilcar) | 1h41m17.2s |
| | 5. | Cloître (Amilcar) | 1h45m10.0s |
| | 6. | Seyfried (Salmson) | 1h55m44.0s |
| | 7. | Mme Peltzer (Bugatti) | 2h19m29.4s |

The race continued with persistent rain. However, the pace picked up by the two Bugattis in front struggling and Lehoux catching up gradually. On lap 24 Lehoux passed in front of the grandstand, but his engine was misfiring. Dupont stopped at the pits, took on fuel, oil and water and left quickly to great applause. Meyer led at 90.187 km/h average race speed at mid-race after 25 laps when the order was as follows:
| | | | |
| --- | --- | --- | --- |
| | 1. | Meyer (Bugatti) | 2h04m00.0s |
| | 2. | Lehoux (Bugatti) | 2h02m06.0s |
| | 3. | Dupont (Amilcar) | 2h06m02.4s |
| | 4. | Jacquin (Amilcar) | 2h06m59.6s |
| | 5. | Cloître (Amilcar) | 2h08m39.0s |
| | 6. | Seyfried (Salmson) | 2h30m42.4s |
| | 7. | Mme Peltzer (Bugatti) | 2h49m52.8s |

The drivers were now accustomed to driving in the rain and forced the pace. Lehoux continued to make up time to Meyer. Jacquin and Cloître both refueled under supervision of M. Caillaux, who ran his masterful refueling staff at the Amilcar pit. On lap 29 Jacquin stopped again, this time with a flat tire and the wheel was rapidly changed while Cloître went past the pits to gain fourth position. Meyer was still leading less than 2 minutes ahead of Lehoux. After 30 laps, Meyer led the race at 90.414 km/h average race speed with the field in the following order:
| | | | |
| --- | --- | --- | --- |
| | 1. | Meyer (Bugatti) | 2h23m39.4s |
| | 2. | Lehoux (Bugatti) | 2h25m11.8s |
| | 3. | Dupont (Amilcar) | 2h32m31.2s |
| | 4. | Cloître (Amilcar) | 2h33m23.0s |
| | 5. | Jacquin (Amilcar) | 2h37m11.8s |
| | 6. | Seyfried (Salmson) | 2h58m48.4s |
| | 7. | Mme Peltzer (Bugatti) | 3h19m57.8s |

Meyer was still leading with the pace slightly increasing while Lehoux in second place made up time gradually despite his car's misfiring problem. Cloître with the Amilcar was driving a great race, which raised the crowd's enthusiasm. On lap 31 he passed Dupont for third place behind Lehoux when Dupont arrived at the pit with a flat rear tire where the wheel was changed in seconds. Jacquin passed Seyfried in front of the grandstand. On lap 34 Lehoux made up more time on Meyer and was only 16 seconds behind. Seyfried stopped for a few seconds to refuel. After 35 laps Meyer led the race at 90.608 km/h average race speed with the order as follows:
| | | | |
| --- | --- | --- | --- |
| | 1. | Meyer (Bugatti) | 2h47m14.6s |
| | 2. | Lehoux (Bugatti) | 2h47m30.4s |
| | 3. | Cloître (Amilcar) | 2h56m10.0s |
| | 4. | Dupont (Amilcar) | 2h59m44.8s |
| | 5. | Jacquin (Amilcar) | 3h01m00.6s |
| | 6. | Seyfried (Salmson) | 3h26m03.2s |
| | 7. | Mme Peltzer (Bugatti) | 3h49m35.6s |

The big climax occured on lap 36 when Lehoux took the lead from Meyer, who arrived in front of his pit with his engine seized after the oil pump had stopped working. The brave and skillful Meyer was obliged to retire. The interest of the race was now focused on Cloître, who advanced his little Amilcar superbly into second place. On lap 37 Dupont drove with a great swerve through Bridja Turn but recovered and proceeded quickly. The race order did not change. On lap 40 Lehoux lapped Seyfried in front of the grandstand. Mrs Peltzer drove a splendid and steady race with her 1500 Bugatti until lap 42 when she had to retire. She drew compliments and admiration from everyone. Seyfried (Salmson) retired after 45 laps. At this time Lehoux led the race at 92.019 km/h average race speed when the order was as follows:
1.
Lehoux (Bugatti)
3h31m00.8s
2.
Cloître (Amilcar)
3h40m04.8s
3.
Dupont (Amilcar)
3h44m31.8s
4.
Jacquin (Amilcar)
3h46m53.8s
5.
Seyfried (Salmson)

On lap 46 three cars arrived together at the Bridja Turn where Lehoux's Bugatti tried in vain to lap the Amilcars of Dupont and Cloître. The end was near and the rain kept falling on the track. On lap 47, Lehoux lapped Dupont for the third time, but he could not catch Cloître. The spectators wildly applauded the passage of the remaining four drivers. Lehoux and Cloître were waging a frantic chase when Lehoux tried to lap Cloître's Amilcar for the second time. The winner Lehoux finished his 50th lap on a wet course at over 105 km/h average speed, the equivalent of 4m07s. He was followed by Cloître who had been lapped twice while Dupont was three laps behind. Both drivers including Jacquin in fourth place kept on racing to complete the full distance of 50 laps. Lehoux drove a victory lap, cheered by the crowd and was modest but happy with his victory.
Results
Pos.
No.
Driver
Entrant
Car
Type
Engine
Laps
Time/Status
Diff

---

1.
1
Marcel Lehoux
M. Lehoux
Bugatti
T35C
2.0
S-8
50
3h52m54.0s
2.
4
Guy Cloître
G. Cloître
Amilcar
C6
1.1
S-6
50
4h01m34.0s
+ 8m40.0s
3.
39
Emile Dupont
E. Dupont
Amilcar
C6
1.1
S-6
50
4h06m02.6s
+ 13m08.6s
4.
5
Jacquin
Jacquin
Amilcar
C6
1.1
S-6
50
4h08m55.0s
+ 16m01.0s
DNF
Fernand Seyfried
F. Seyfried
Salmson
1.1
S-4
45
DNF
25
Mme Marguerite Peltzer
Mme M. Peltzer
Bugatti
T37
1.5
S-4
42
DNF
12
E. Meyer
E. Meyer
Bugatti
T35C
2.0
S-8
36
oil pump
DNF
Clairac
Clairac
Derby
1.1
S-4
18
engine
DNF
13
Guy Drouet
G. Drouet
Bugatti
T35
2.0
S-8
13
clutch
DNF
21
Paul Bucciali
Bucciali Frères
Buc
B6-C24
1.5
S-6
3
crash
DNF
Robert Masse
R. Masse
Salmson
1.1
S-4
3
crash
Fastest Lap: Marcel Lehoux (Bugatti) on lap 1 in 3m42s = 116.8 km/h (72.5 mph)
Winner's speed: 92.7 km/h (57.6 mph).
Weather: dry start, rain as of lap 3 till end of race.
In retrospect:
Press reports were limited and the European press did not mention this North-African event but instead reported the Targa Florio which took place the same day. The few race numbers shown were seen on photographs.
---
Primary sources researched for this article:
L'Echo d'Alger, Alger
L'Afrique du Nord Illustrée, Alger
Special thanks to
Robert Dick
Simon Davis
---

<! ****************** COPPA MESSINA ***************************** >


COPPA MESSINA

Circuito dei Monti Peloritani - Messina (I), 13 May 1928.
7 laps x 52 km (32.3 mi) = 364 km (226.2 mi)






Probst wins the Coppa Messina in record time

by Hans Etzrodt


From 26 cars at the start, 15 finished the Coppa Messina over 7 laps on the 52 km circuit. Swiss driver Heusser (2.3-L Bugatti) held the lead ahead of his compatriot Probst (1.5-L Bugatti) until lap 4 when Heusser's engine broke. Probst was now in first place and eventually won ahead of Cucinotta (1.5-L Bugatti) and Magistri (1.5-L Alfa Romeo). Nuvolari (2.0-L Bugatti) finished fourth overall and was first in the category over 1500cc ahead of Bassi (2.0-L OM). Aymini (Delage) who was second, fell behind on lap six with engine problems. Borzacchini (Maserati) retired shortly after the start while Varzi (Bugatti) completed just two laps. There were 9 other retirements.
The 4th Coppa Messina was held once again on the Circuito dei Monti Peloritani, in the mountains south of Messina. The start was in Messina from which the circuit led through Colla S. Rizzo, Ponte Gallo, Spartú, Granateri and back to Messina, a total of 52 km. The race through the Monti Peloritani mountains was first held in 1925 on the same circuit, which was not considered as difficult as the Madonie circuit used for the Targa Florio. The drivers had to complete seven laps, a total of 364 km. The race was again organized by the Automobile Club di Messina under its president Vincenzo Vinci and the RACI Messina Office. The event had attained greater importance by counting toward the Italian Championship it had an international character with participation from Switzerland and Germany. The cars were divided into two categories, up to 1500 cc and over 1500 cc.
Entries:
Seven of the drivers who had raced in the Targa Florio remained in Sicily to take part in the Coppa Messina the following week, namely Nuvolari who repaired the broken piston on his Bugatti, de Sterlich, Ciolino, Borzacchini, Cleto Nenzioni, Heusser and Countess von Einsiedel, who came from Schmölz, Germany.
The Maserati mechanics prepared three cars for Ernesto, Borzacchini and Vittoria. Ernesto did not start and Vittoria entered independently as did Fisauli and Marano in other Maseratis. There were three independent Alfa Romeo entries by the Sicilians Costantino Magistri and Carlo Gasparin, both from Palermo, with 6C 1500s and Amedeo Sillitti who came from Girgenti with a four year old 3-liter RL. At least five drivers were local heroes from Messina including Letterio Piccolo Cucinotta (Bugatti), just called Piccolo, Salvatore Marano (Maserati), Antonio Biondo (Bugatti), Paolo Costantino (Nazzaro) and Giuseppe Claves (Bugatti). Another Sicilian was Antonino d'Agata (Bugatti) who came from Catania.
There were 14 Bugatti entries of which the favorites were the 2-liter s/c cars of Nuvolari and Varzi. The 2.3-liter s/c red Bugatti of the Swiss Heusser also stood a good chance for victory. The local press wrongly referred to Heusser as a German Count, probably since he was associated with Countess Einsiedel and he lived in Kleinschmalkalden, Germany. Eduard Probst was the other Swiss from Bern who had won the 1927 Swiss Automobile Championship. The Italian reports wrongly described him as German from Berlin and being the mechanic of Countess Einsiedel. In fact he was Einsiedel's nominated reserve driver and when the countess fell sick just before the race, Probst started in her white Bugatti.
A complete list of the 26 entries received by the promoter is shown above, comprising 14 Bugattis, 4 Maseratis, 3 Alfa Romeos plus one each O.M., Delage, Nazzaro, Diatto and San Giorgio.
Race:
The start was set at 8:00 AM. Cars started individually at intervals of one minute in order of their race numbers. However, the cars were not necessarily released at 1-minute intervals, most likely the same way that was utilized at the Targa Florio where starting times were determined beforehand according to the race numbers. If cars did not appear at the start, (e.g. #10) then car #12 was held to its predetermined time of departure. 26 cars lined up at the start. Almost every car carried a riding mechanic and had a spare wheel on board. Even before the allotted time for the start, drivers took their places on the start-finish straight trying engines and filling the air with thunderous rumbling.
Exactly at 8:02 the guest starter S. E. Vitetti, Prefect of the Province, released the first car. A list of entries, with the starting order and race numbers was not published in the available sources. Due to a sudden illness at the time of the start the German Countess von Einsiedel was replaced in the white Bugatti by her Swiss reserve driver Probst.


Cars started at intervals



Heusser finished the first lap in first place at very high speed in 37m51s followed by Probst in 39m18s. Both times were better than Balestrero's record of 39m28.6s from the year before, which was also beaten later by Aymini, Tricomi, Marano, Cucinotta and Vittoria. Borzacchini, one of the favorites, retired his Maserati shortly after the start with a broken gearbox. The order after the first lap was as follows:
| | | |
| --- | --- | --- |
| | 1. | Heusser (Bugatti) |
| | 2. | Probst (Bugatti) |
| | 3. | Marano (Maserati) |
| | 4. | Vittoria (Maserati) |
| | 5. | Aymini (Delage) |
| | 6. | Cucinotta (Bugatti) |
| | 7. | Tricomi (Bugatti) |
| | 8. | Magistri(Alfa Romeo) |
| | 9. | Biondo (Bugatti) |
| | 10. | Claves (Bugatti) |
| | 11. | C. Nenzioni (Bugatti) |
| | 12. | Gasparin (Alfa Romeo) |
| | 13. | Bassi (O.M.) |
| | 14. | Sillitti (Alfa Romeo) |
| | 15. | Irrera (Bugatti) |
| | 16. | De Sterlich (Diatto) |
| | 17. | De Meo (Bugatti) |
| | 18. | Ferrara (Bugatti) |
| | 19. | Nuvolari (Bugatti) |
| | 20. | Fisauli (Maserati) |
| | 21. | Costantino (Nazzaro) |
| | 22. | Varzi (Bugatti) |
| | 23. | D'Agata (Bugatti) |
| | 24. | Ciolino (San Giorgio) |
| | 25. | Pirandello (Bugatti) |

On the second lap Heusser in his red Bugatti held on to the lead, increasing the pace and setting a new record in 37m30.4s at 83.052 km/h average speed which would stand as the fastest lap. The Swiss was followed by Probst, Aymini and Marano, pursued by the rest of the pack. At the end of lap two Pirandello, Tricomi and Varzi retired.
The battle for first place intensified on the third lap after Probst drove his fastest lap in 38m50.8s at 80.068 km/h average speed. Heusser was still first, followed by Probst, Aymini, Cucinotta, Bassi, Biondo, Magistri, Gasparin and Vittoria with D'Agata trailing. At the beginning of the third lap Nuvolari stopped at the pits to change a wheel. De Meo, Irrera and Nenzioni retired due to accidents.
On lap four Heusser, who had looked like the potential winner, arrived late at the grandstand, retiring with a broken connecting rod. Probst had taken the lead ahead of Aymini and Cucinotta with some distance to Gasparin, D'Agata, Magistri, Vittoria, all very close. After a gap followed Bassi, Biondo, Sillitti and Nuvolari who had recovered magnificently from his wheel change. Further behind were Claves, De Sterlich, Marano, Costantino, Ciolino, Ferrara and Fisauli. The field was down to 18 cars.
On the fifth lap, the fight against Probst in first place intensified between Aymini, D'Agata, Magistri and Cucinotta who were separated from each other by short intervals. Ferrara and Fisauli retired.
On the sixth lap Probst in first place was followed by Aymini 1m20s behind, chased by Magistri and Cucinotta who were fighting for Aymini's second place. In the over 1500 category Nuvolari and Bassi were engaged in an intense duel for the class lead. Aymini's Delage fell behind from the tight contest for first place, losing precious time with a fault in the crankcase ending up in 11th place. Meanwhile Vittoria retired with gearbox trouble.
On lap seven Nuvolari stopped again at the pits to change another wheel. It was done very quickly and after a brilliant chase with Bassi's OM, he secured first position in his category and fourth place overall. Probst passed the finish line after 4h48m30s accompanied to great applause and received a beautiful bouquet of flowers from the wife of president Vici. The enthusiastic public carried the winner in triumph. Meanwhile, attention was paid to the two Sicilians who were vying for second place: Cucinotta the hero from Messina finished 7m45s after Probst and Magistri from Palermo followed a further 44 seconds behind in third place while the crowd cheered both. It was a very exciting moment for the spectators. Nuvolari in fourth place overall and first in class had lost much time with his two stops for tires. Another close finish was between Bassi and d'Agata in fifth and sixth places, only 42 seconds apart after five hours of driving. Sillitti and Marano in seventh and eighth places finished also very close, just 18.6 seconds between them. Eduard Probst with a Bugatti 1500 of Countess Margot von Einsiedel, won the first prize of 50,000 Lire.
Results
---
Primary sources researched for this article:
ACI magazine, Roma
Allgemeine Automobil-Zeitung, Berlin
AUTOMOBIL-MOTORSPORT, Budapest
AUTOMOBIL-REVUE, Bern
La Gazzetta dello Sport, Milano
LA STAMPA, Torino
L'Auto Italiana, Milano
Tutti gli Sports, Napoli
Special thanks to
Alessandro Silva
---